Positive Futures for Re-entry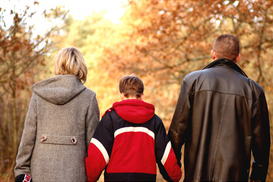 Positive Futures is a housing first, client-centered program that helps those recently released from state prison. Positive Futures for Reentry provides direct service and financial assistance to support those experiencing or at-risk of homelessness and will help them find and maintain stable housing in Contra Costa and Solano Counties.
Social and structural barriers that can affect renting and employment eligibility can make finding housing incredibly difficult for formerly incarcerated people. Applying evidence-based approaches, SHELTER, Inc. offers a variety of service models including prevention, rapid rehousing, and master-leasing, with each participant benefiting from individualized services. From employment help to financial assistance, the goal is to help participants access and sustain housing while building community connections and ultimately achieve self-sufficiency.
If you have been recently released from prison and need assistance call 925.338.1038 in Contra Costa County or 707.652.7311 in Solano County.